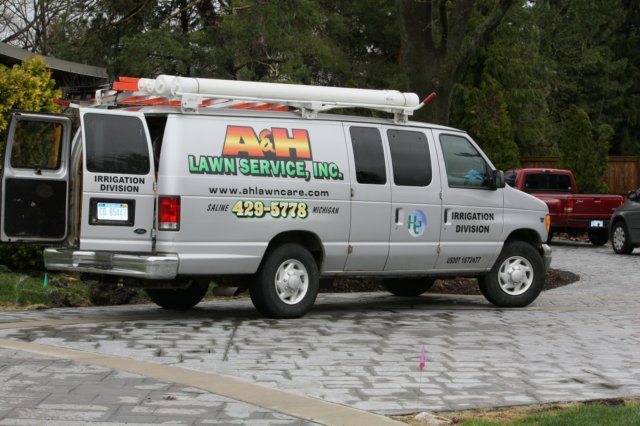 Irrigation Systems
Want to keep your landscape healthy, green, and beautiful, even in the dry summer months? A&H can help.
Charles Sukis, our irrigation division manager, and Tim Austin, will work with you to plan, design, install, and maintain a watering system optimized for effectiveness and cost-efficiency. Please contact us if you'd like to begin putting our irrigation know-how to work for you.
Irrigation Systems

Design and layout
Computerized drawings and blueprints
Installation (new or existing lawn)
Spring start-up
Fall winterization (Condominiums / Commercial)
Maintenance and repair

Pumps

Installation or repair
Centrifugal or submersible
Fountains to well
Single-phase to three-phase
Pump starters to pump stations

Water Studies

Find links below to water studies completed for 2008. These properties have begun to follow our Water Savings Guide.